To get a good taste of the once feverish local gold rush during the late 1800's this area is rich in mining history. Ymir is just four kilometers down the road and Salmo and Nelson are a mere 10 and 20 kilometers away.
Ymir
With one of the best hospitals in the Kootenays, eight saloons, a brewery, a schoolhouse, two churches, a post office, three jails, a bank, eleven hotels, a newspaper The Ymir Herald, and many others, the quaint historic mining town of Ymir was a blossoming major mining community. There were many gold mines around Ymir, Tamarac, Porto Rico, Porcupine, Dundee, Wilcox, Blackcock, Hunter "V", Yankee Girl, Goodenough and more. The Ymir Mine was the most important one in the area with the largest stamp mill in the British Empire. Known as Quartz Creek in 1893 The Nelson and Fort Sheppard Railway renamed the town after the Norse god Ymir.

For more information on the history of Ymir, visit www.ymirbc.com
Salmo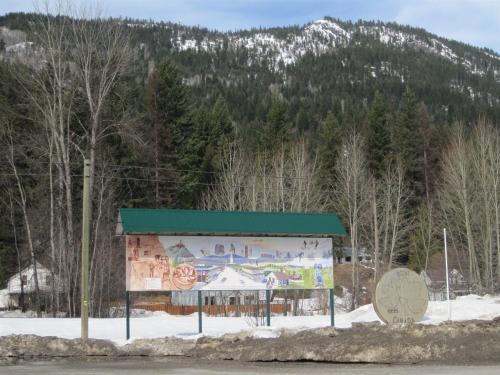 Salmo was founded as a small mining town, called Salmon Siding, during the gold rush of 1896. Once known for nearby prosperous mines and famous for groves of giant cedar trees the village of Salmo, the "Hub of the Kootenays", is now a quiet community, home to 6 unique flagstones howing the history and natural beauty of the area and to the world's largest penny that stands 8 feet tall.
For more information on Salmo, click here.
Nelson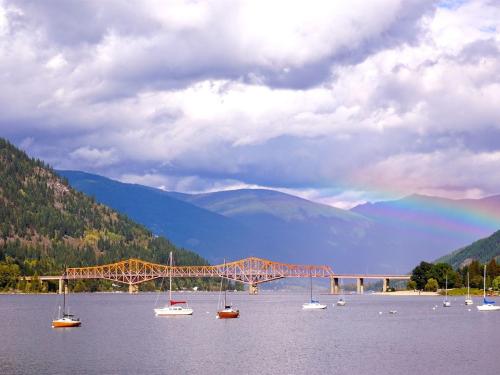 Driving through BC, Nelson with its well preserved collection of restored heritage buildings from its glory days in the silver rush stands out. The development of Nelson began with the Silver King Mine. Since then "The Queen City" has attracted a wide range of visitors, from miners, railroad & forestry workers and fortune seekers to orchardists, academics and artists, leaving their marks on the town. In the early 1900's local forestry and mining industries were firmly established, English immigrants planted orchards and the Russian Doukhobors worked the valley lands. Slopingly built Nelson's Historic District, centering Baker street, looks out over Kootenay Lake.

For more information on the history of Nelson & brochures on tours, visit Nelson Visitors Centre