7 photos that show Winter is Officially here!
DECEMBER 21, 2016 • NEWS LOGDEN LODGE
Nearby Whitewater Ski Resort and Red Mountain Resort are open and it is looking pretty good up there. Here at our Lodge it has been snowing. Can you imagine this view from your upstairs cabin window? This was only yesterday and more snow is in the forcast.
A week ago the sun was shining and the cabins were glowing with champagne powder.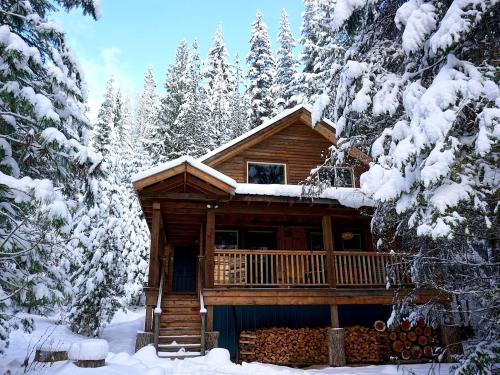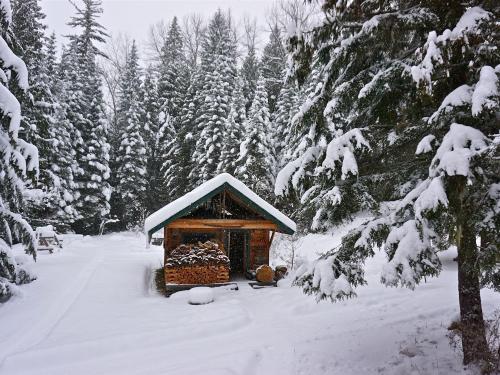 And then it started snowing again, the blue sky behind the clouds but the wood safely tucked away in our wood house.
A few days ago we shoved the snow from the wooden stand in our backyard and yesterday morning measured the snow ... 23.5 cm of settled snow.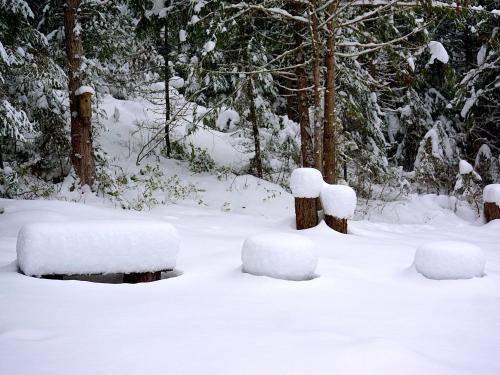 The road is well maintained and we keep up with the snow on our driveway and footpaths. The Christmas tree coming up our driveway is nicely settled in tonight.
Happy solstice!