Blending the Alpine and the Wilderness into one!
Exclusive package deal with Whitewater Ski Resort & Summit Mountain Guides: Enjoy the Whitewater slopes and the Kootenay backcountry all in one!
Ever found yourself comfortably seated in that chairlift staring at these neat turn tracks in the distance and unable to choose between the slopes and the deeps?
Stop agonizing and treat yourself on our season's new package deal that combines the best of both worlds; One day enjoying the relaxed and friendly vibe of Whitewater with the convenience of the chairlift and another experiencing the exhilirating thrill of skiing the untouched powder bowls of the Selkirk mountains.
Package includes:
- 2 or 3 nights accommodation in one of our luxury cabins, including free wifi, housekeeping and firewood;
- A full day lift ticket at Whitewater Ski Resort
- A full day guided ski-touring facilitated by Summit Mountain Guides at one of three pre-selected backcountry touring locations; Whitewater, Red Mountain or Kootenay Pass.
Not included:
- Ski-touring equipment rental
- Daily rental of beacon, shovel & probe
- Single lift ticket (optional)
- Transport to ski-touring destination
- Medical & ski-touring insurance
- Taxes and gratuities
Photo top right courtesy of SMG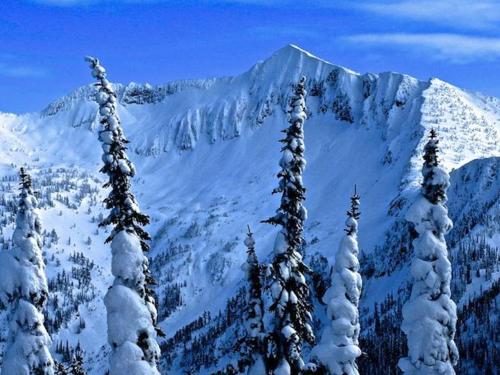 Total Package Rate Per Person 2017 - '18:
(based on regular season rates and 2 nights accommodation)
2 persons: $634 (add $137.50 for one extra night)
3 persons: $499 (add $105 for one extra night)
4 persons: $429 (add $88.75 for one extra night)
5 persons: $389 (add $79 for one extra night)
6 persons: $427 (2 cabin accommodation, add $105 for one extra night)
The small print:
- A 50% deposit of total booking costs is required to guarantee availability of a certified mountain guide for the backcountry skiing component.
- All bookings are subject to the standard cancellation policies of both Logden Lodge and Summit Mountain Guides as well as Summit Mountain Guides' 'Limits to Group Travel' and 'Cancelled Programs' policies.
- All guests will be required to submit a self-assessment form indicating their ski / backcountry touring experience and skill level and asked to sign a liability waiver.
- Final terrain and route selection dependent on guest preference, skill level, weather and mountain conditions.
- Prices exclusive of tax (13% on accommodation tax, 5% on guiding services) and tips.
To book, kindly submit below information or contact us directly at
info@logdenlodge.com or +1 250 357 9290