Photo courtesy SMG

Our Kootenays is a cold-smoke playground, accessible to all but fully explored by only the few. That's why we can guarantee that when you get out there, you'll be far away from the crowds and won't have to look far to find some pristine powder waiting for you to set your tracks.
Nelson's prime backcountry skitouring outfitter, Summit Mountain Guides is the ideal partner to have by your side. No matter if you're new to the touring exeprience, feel more comfortable with some back-up support or just like to take someone along to show you some off-the-beaten-track traverses and descents, they can cater to your every need.

All guides are fully IFMGA / ACMG certied and come with many years of professional working experience in the guiding industry. Their extensive knowledge of our local terrain and passion for the mountains will guarantee both a safe and unrivalled backcountry experience.
This package is as flexible as it gets - both the number of days and preferred terrain are yours to choose*. To make things a little easier we have pre-selected three day-trip options for you; Whitewater, Red Mountain and Kootenay Pass. All three offer a wide-ranging selection of different routes and descents, from gently sloped bowls to big tree skiing to the truly hairball.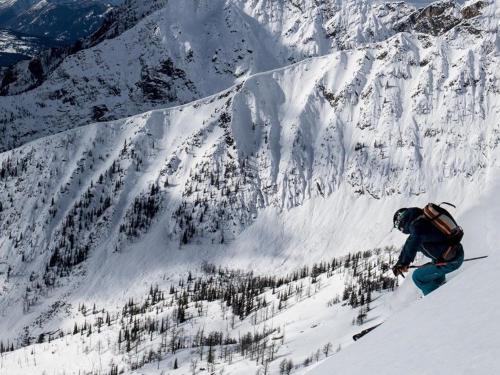 Photo courtesy Stellar Heliskiing

Package includes:
Two nights accommodation in one of our luxury cabins, including free wifi, housekeeping and firewood;
A full day professional guided ski-touring facilitated by Summit Mountain Guides at Whitewater, Red Mountain or Kootenay Pass. Alternative locations available upon request.
For those with strong skiing skills but no prior backcountry experience we also offer a tailored introductory touring day on more mellow terrain with some useful pointers on mountain awareness, route selection and avalanche training mixed in. A great way to give it a try, be safe and find out what all the buzz is about!

Total Package Price Per Person:
2 persons: $555
3 persons: $420
4 persons: $350
5 persons: $310
6 persons: $348 (2 cabin accommodation)
Not included:
- Daily rental of beacon, shovel & probe
- Ski-touring equipment rental
- Single lift ticket (pending location)
- Transport to ski-touring destination
- Medical & ski-touring insurance
- Lunch & snacks
- Taxes and gratuities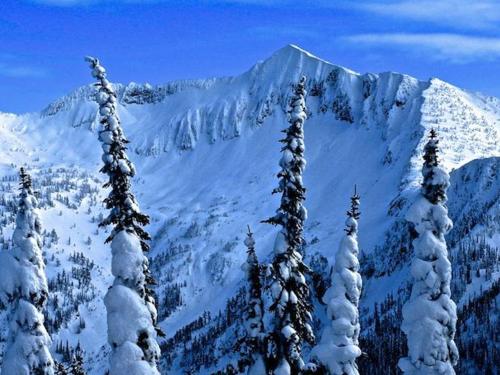 The small print:
- A 50% deposit of total booking costs is required to guarantee availability of a certified mountain guide.
- All bookings are subject to the standard cancellation policies of both Logden Lodge and Summit Mountain Guides as well as Summit Mountain Guides' 'Limits to Group Travel' and 'Cancelled Programs' policies.
- All guests will be required to submit a self-assessment form indicating their ski / backcountry touring experience and skill level and asked to sign a liability waiver.
- Final terrain and route selection dependent on guest preference, skill level, weather and mountain conditions.
- Prices exclusive of tax (13% on accommodation tax, 5% on guiding services) and tips.
To book, kindly submit below information or contact us directly at
info@logdenlodge.com or +1 250 357 9290