Welcome to Logden Lodge
British Columbia is widely and rightly known for its stunning natural beauty and the Kootenays is no exception. But that's no news. What is news is that to enjoy all that beauty you don't necessarily need to expose yourself any longer to the sometimes merciless hardships of mother nature to get the most out of it. In the heart of the Kootenays right at the foot of the Selkirk Mountain Range, a new boutique mountain Lodge opened its doors in the Summer of 2014 for anyone interested in exploring one of the last small corners of Southern BC that isn't already being extensively traveled – and do so in great comfort.
The fruit of a life-long dream by its Dutch founders/owners and former diplomats, Paul and Annelies, Logden Lodge is everything they were looking for in Canada but couldn't find. So they decided to build it themselves. Keeping it deliberately small-scale and private, they set about constructing four luxury cabins on 42 acres of private forested land, with its own creek and plenty of wildlife passing through, bordering a vast expanse of easily accessible but seldomly visited backcountry-terrain sprinkled with the odd old gold mine from times alore.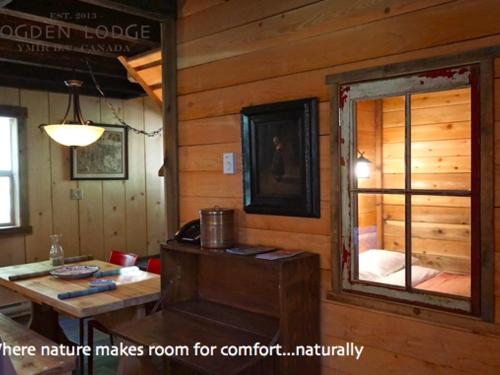 But it's really the cabins that make for the unique experience. To begin with, they're set wide apart from one another so no matter if you're the only ones there or not, you feel alone. Equally rare, each comes with its own individual lay-out, design and furnishings, blending the truly rustic (think; large beams, hardwood flooring, antiques, woodstove) with the truly luxurious (large soaker bath, high quality bedding, soft robes and a little bottle of the Lodge's signature icewine or port).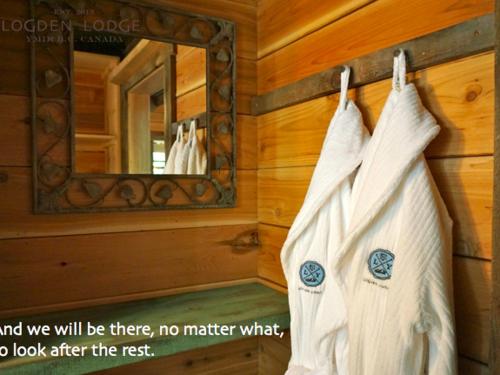 Last but not least, you get to enjoy a great variety of decorations from the owners' private collection of world artifacts. All in all, quite the departure from the image one has in mind when thinking about a "mountain cabin"! So if you're looking to be away from it all but aren't too keen to haul your own 'accommodation' up the mountain, this may just be the thing worth checking out.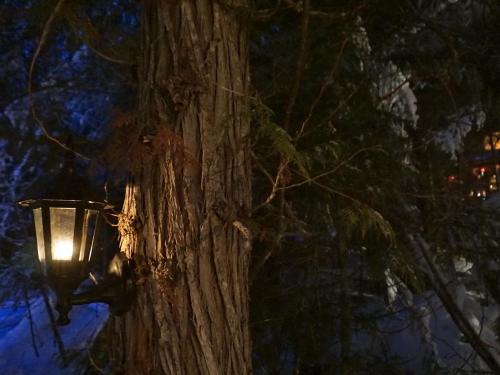 Be sure; a very personal and warm welcome by your hosts is guaranteed!
Paul & Annelies