Along Porto Rico-Ymir Road,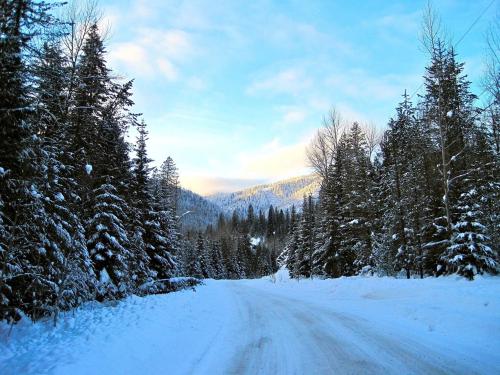 shows the sign where we are,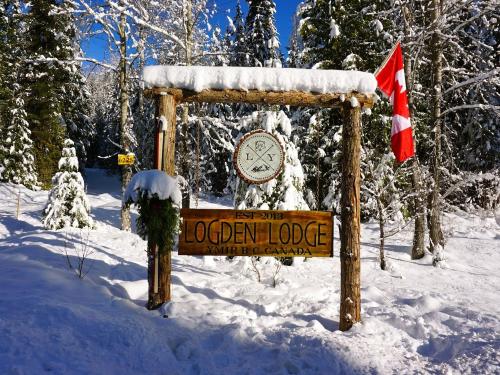 the reception is at the main house.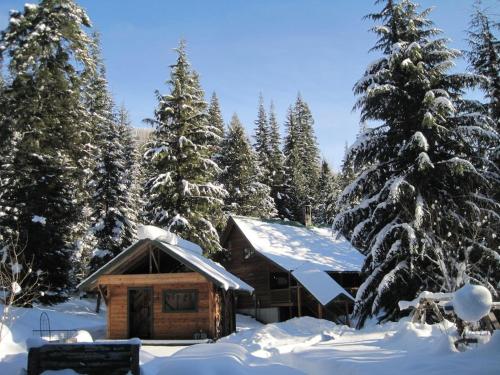 On the road turn into our dense treed driveway.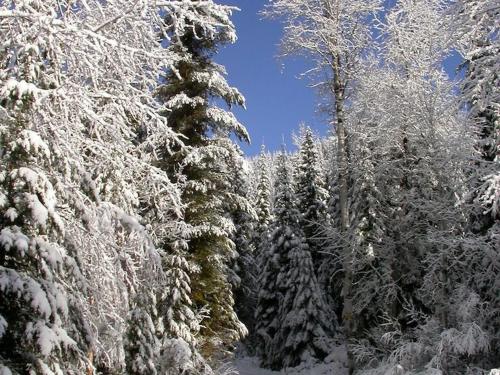 Where you'll see our woodhouse blanketed in snow
and hear Elise creek that runs through the property.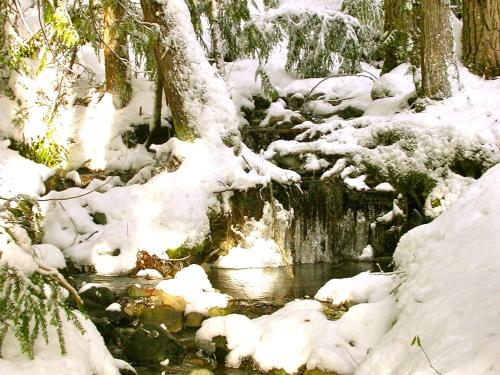 Backcountry terrain...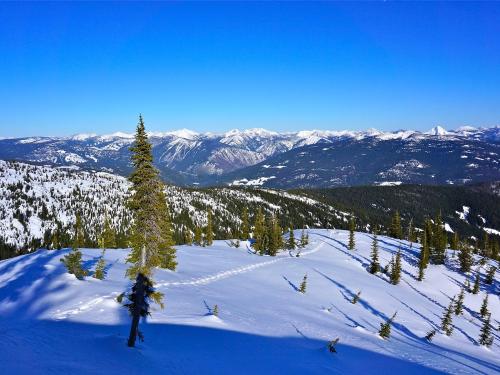 is...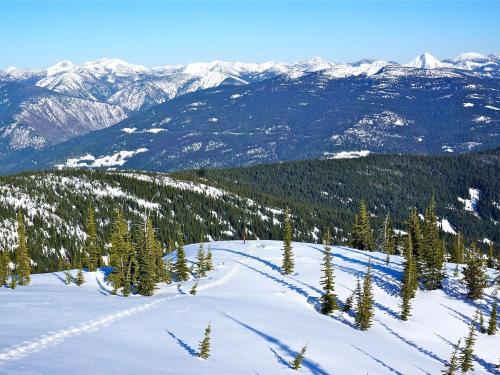 all around
The shop is the first building you'll see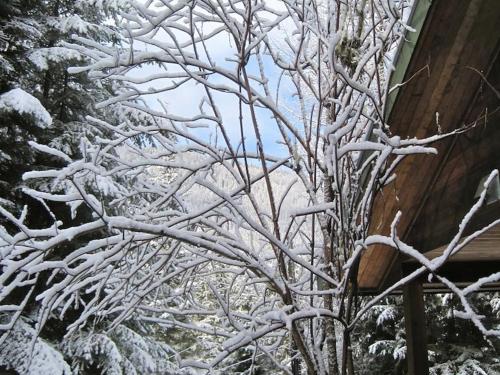 We have trails where you can snowshoe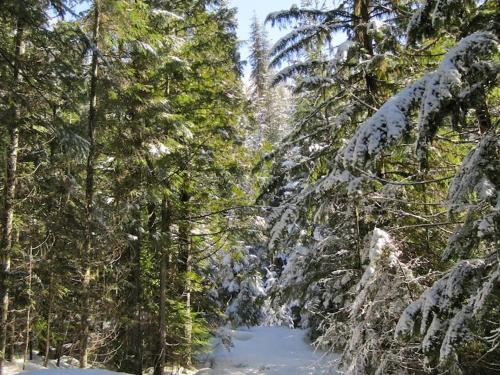 Elise Cabin
Cottonwood Cabin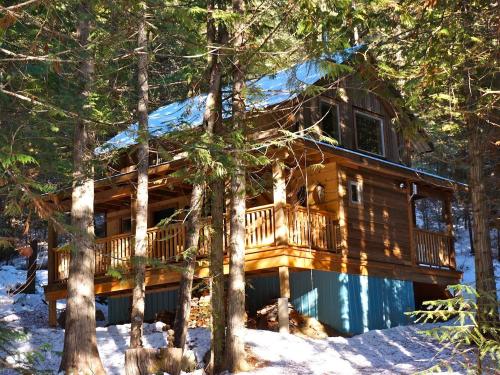 the Salmo River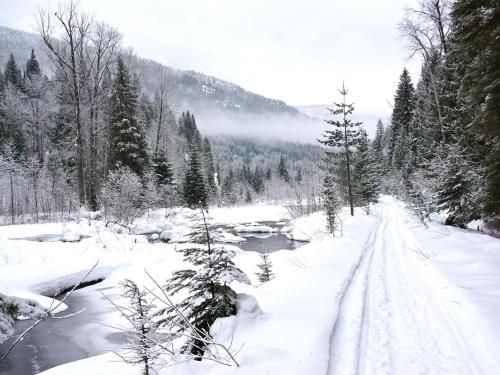 Heritage Cabin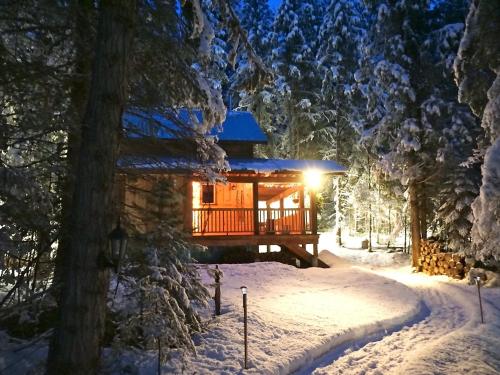 Behind our Lodge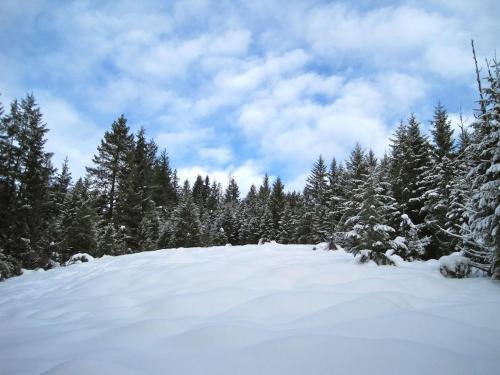 up the mountain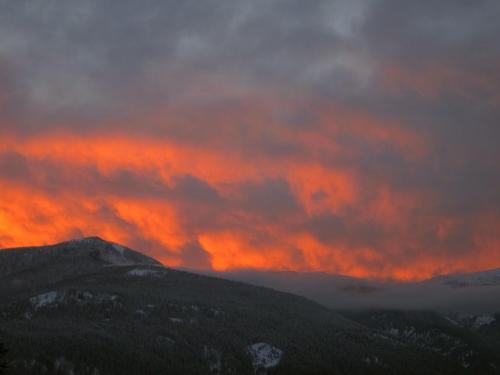 are some amazing views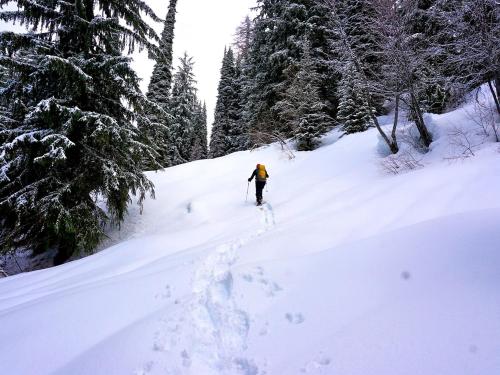 The main building,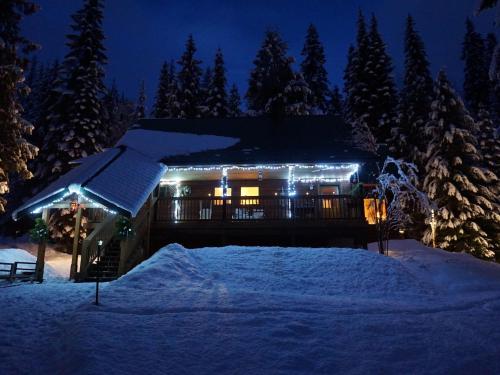 Gold Cup Cabin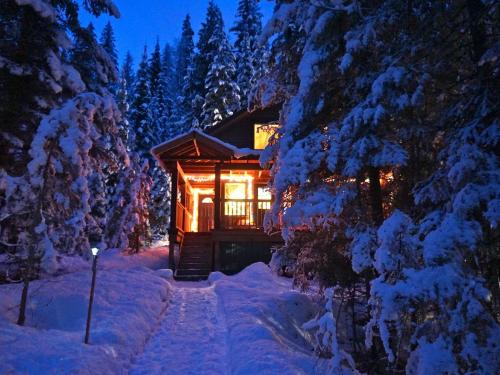 and Elise Cabin at night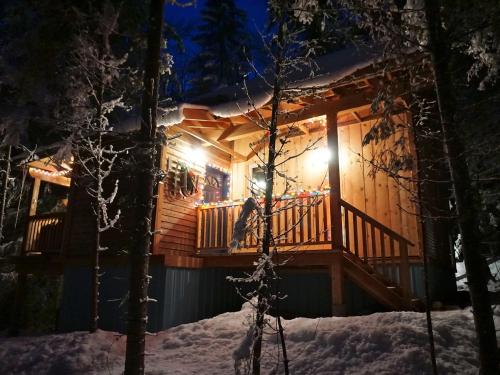 Just a "light snowfall"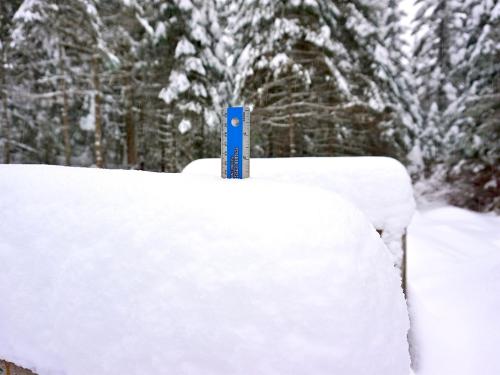 We gladly arrange your gear for you, after all...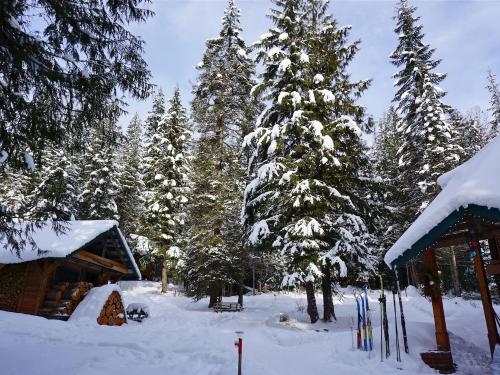 We are the closest hotel accomodation to Whitewater Ski Resort.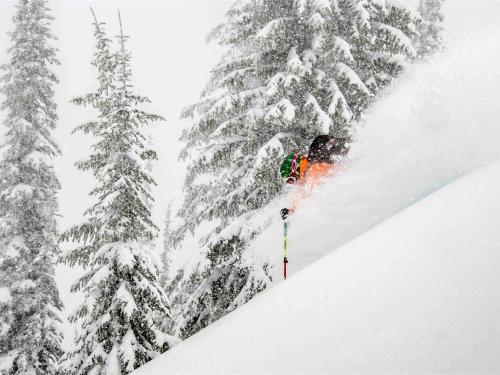 Along the river just across the road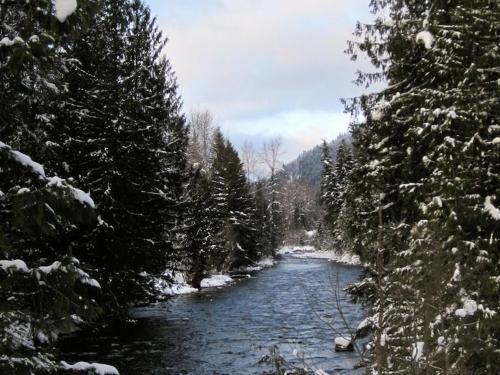 offers Nelson Salmo Great Northern Trail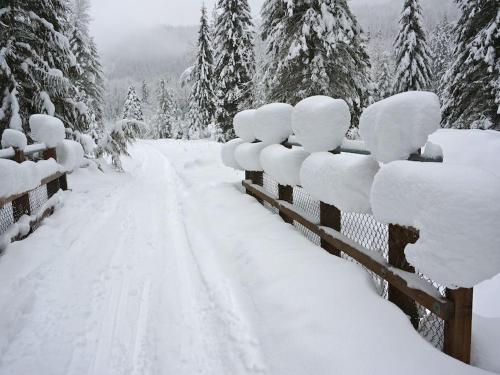 a nice walk or easy snowshoeing.
The cabins have private porches with cozy corners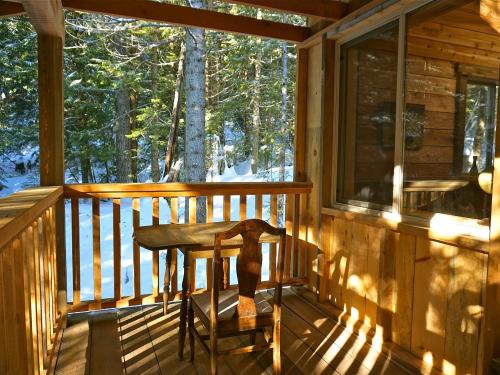 The property is kids paradise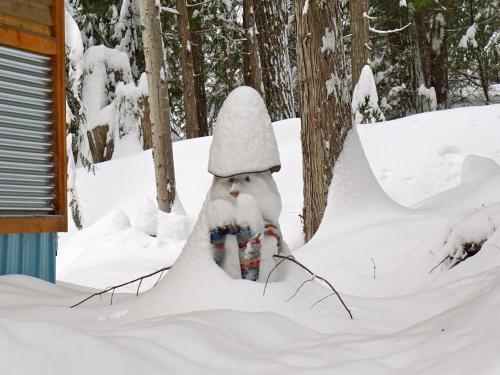 with lots of snow.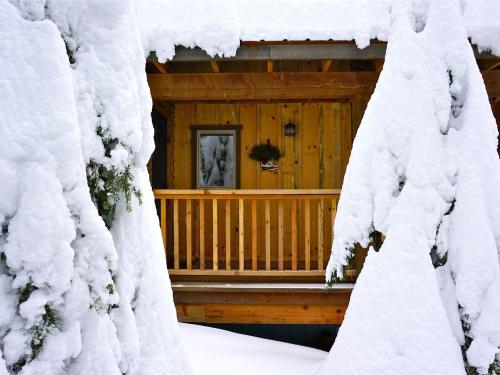 Bobcat (Bill Bryce) are sometimes spotted,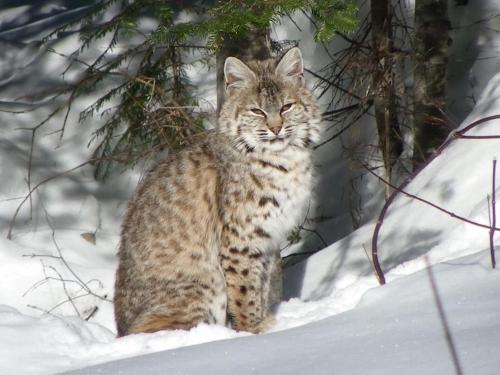 42 acres of private land to explore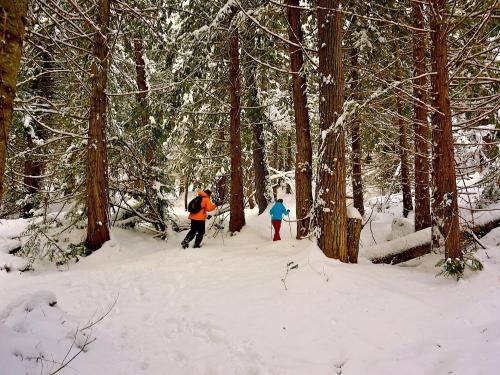 and large windows in your cabin to watch the snow fall.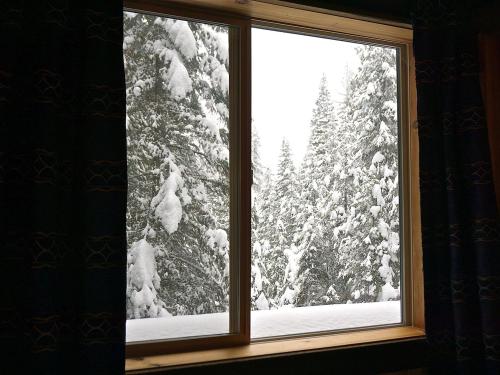 Blue skies more rule than exception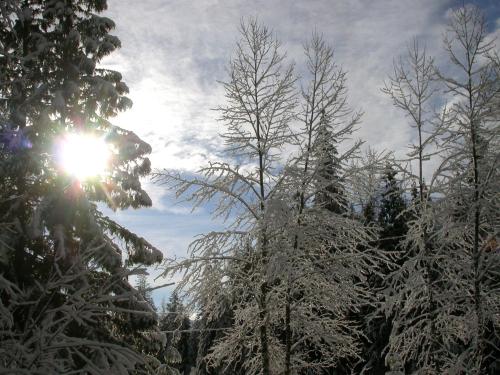 Gold Cup Cabin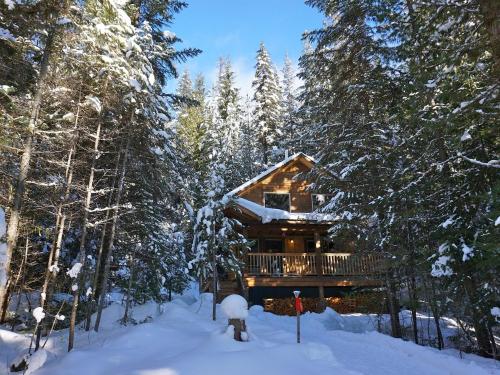 Garden sunshine in "Snow Valley's" winter months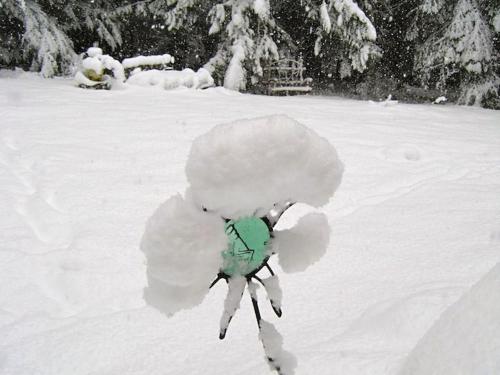 The wood house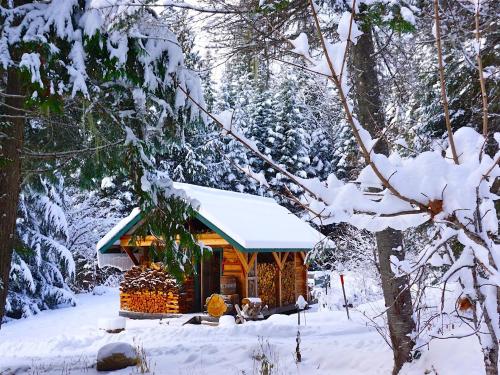 Regular visitors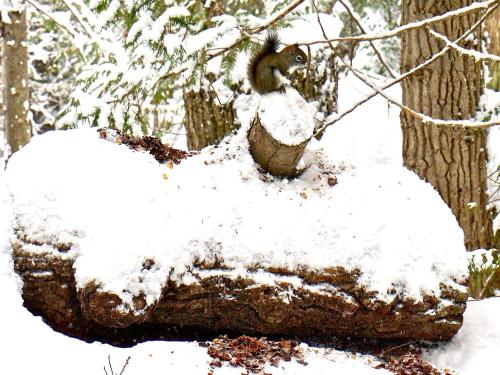 Cottonwood Cabin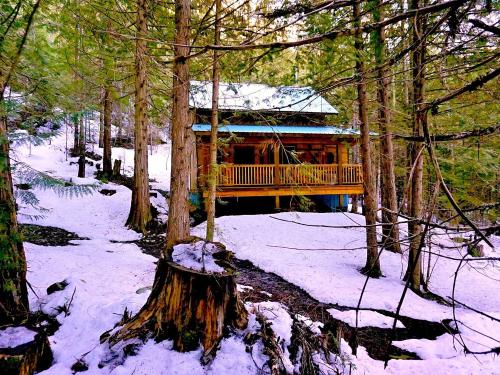 This cleared area is a landmark, for now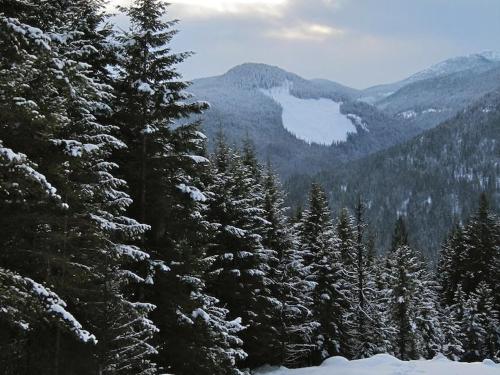 Ice sculptures are abundant during the winter months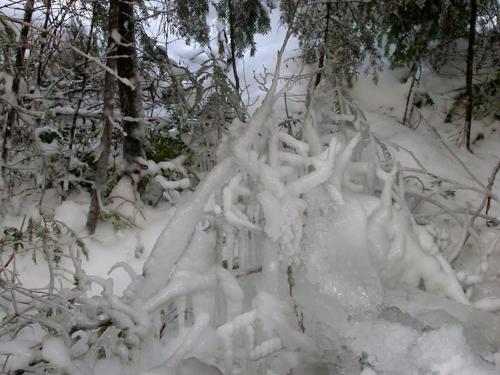 and reminders of the logging time 100 years ago still visible