Forecast: more snow
Snowy March #getoutside
FEBRUARY 28, 2017 • NEWS LOGDEN LODGE
Can you believe it? Officially Spring is only 3 weeks away…
Here at the Lodge, in previous years the snow was gone sometime late April and spring began to florish. We've had and are having so much snow this year that we wouldn't be surprised if it will take longer for it to melt and disappear all together.
So we still have a nice long winter ahead of us here in the Kootenays to explore all the natural beauty. Snowshoeing, touring (which is especially very pleasant when the sun is out) and a full month of nearby Whitewater Ski Resort's incredible terrain to explore (closing date now expected to be April 2nd).
How is the snow, right now?
Fresh snow overnight again and another beautiful day here at our Lodge. Our handcrafted sign is pretty much snowed in by now, but it is still here!
The last few days we were treated to fresh layers of fluffiness and more is on the way, especially this week.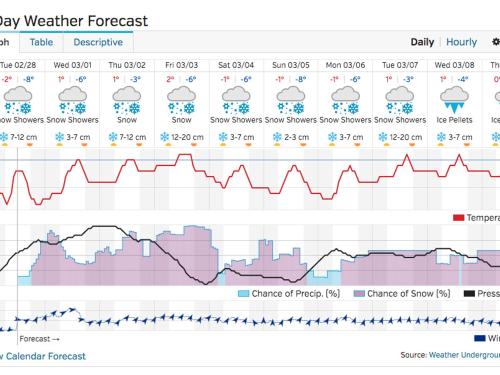 As we are so close to Whitewater Ski Resort, located in the same Valley actually, the weather forecast below for Ymir is very similar.
Enjoy the outdoors!