Happy New Year!
JANUARY 1, 2017 • NEWS LOGDEN LODGE
What a great winter it is so far. The weather nice and fresh so the snow stays where it falls and is covered regularly with a new layer. This is our third winter as Logden Lodge. New Year a full house again with guests enjoying themselves, building an igloo, having family over for drinks, snowshoeing our trails. Getting back after a great powder day in the backcountry, happy to return after a exhilarating day in the white outdoors to enjoy the evening with their loved ones.
As the previous years, we offered our guests to close the Old Year with homemade mulled wine by the fire pit and ring in the New with a big bonfire, champagne and of course the can not be missed, fireworks. Such a special night again, ending the Old and starting the New Year together with our guest.
Not only our Lodge is getting regular fresh powder, WH2O and RED Mountain Ski Resorts are having a great season so far.
WH2O
Last 7 days 70 cm / Total Snowfall 562 cm
Settled Snowpack 189cm
RED
Last 7 days 46cm / Total Snowfall 275 cm
Settled Snowpack 150 cm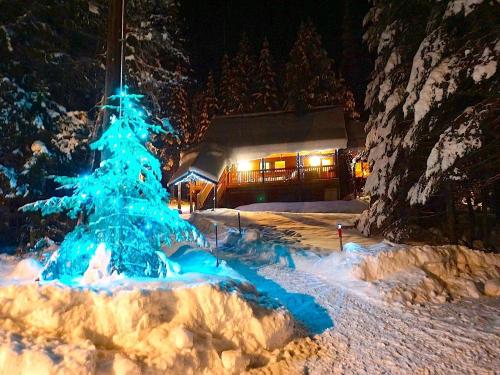 We Wish You & Yours a Wonderful and Healthy 2017
and we hope to Welcome you in the New Year!
Paul & Annelies