JANUARY 4, 2018 • NEWS LOGDEN LODGE
To be very honest, it is a true Winter Wonderland here at our Lodge in 2018. Cold nights, sunny days with snow that is here to stay. As you can see our woodhouse is nicely covered with that fluffy powder our area is secretly known for.
Just one month in, nearby Whitewater (WH2O) and RED Mountain Ski Resorts are having a great season so far.
WH2O
Total Snowfall 409 cm / 161"
Settled Snowpack 149 cm / 59"
RED
Total Snowfall 249 cm / 97"
Settled Snowpack 111 cm / 43"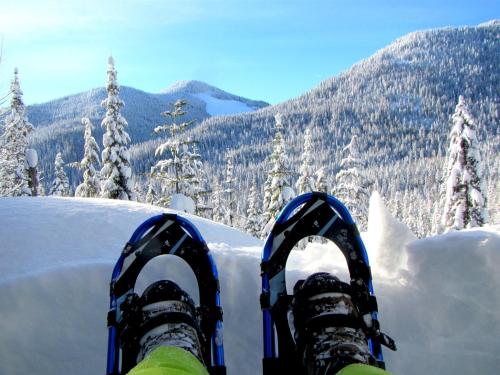 This weather is perfect for some quality time together. As we are surrounded by crownland on three sides we think that there is nothing better than to strap on those snowshoes (which you can rent here) at your doorstep and just find your own way up the mountain. Don't miss our private viewpoint, if like a little backcountry Happy Hour.
Why you'll want to explore the area on snowshoes? Here is the answer.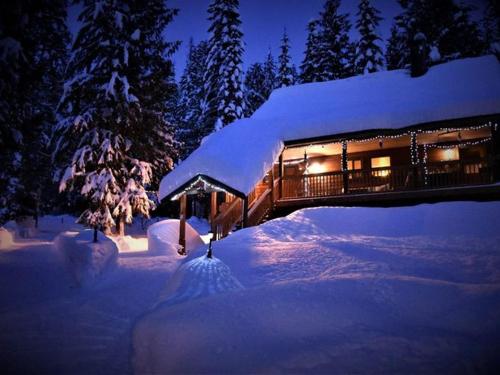 And of course, from our home to yours, we wish you a Very Happy 2018!
~ Photo by Jan Hendrik de Koningh

Last but not least, Logden Lodge has reached that magical milestone of 5 years! 🎉 And we will be celebrating, so keep an eye out for those nice little perks and promos.