Pure, Simple, Real … DEEP!
Dutchies Do Ski in Whitewater
OCTOBER 13, 2016 • IN THE NEWS • WEPOWDER
#TBT is a great way to highlight special moments from the past on social media. We had so many of those since we landed here in Ymir in December 2012, this is the one we love sharing as the 1st of our #TBT blogs.
Two extraordinary Dutch women stayed with us late Winter this year, one a photographer and the other a ski model slash journalist. Skiing is more than just a hobby for them, every chance they get they travel the world to ski. They call themselves DutchiesDoSki, rightly so as The Netherlands is just flat ....
And they just LOVE skiing at Whitewater Ski Resort, only 20 minutes drive from our Lodge. If they could they'd move to Nelson, and who knows maybe they will …. The Dutch do tend to "escape" the tiny lowland and settle around the world …. as we did.
This is their blog (click image) with beautiful photo's: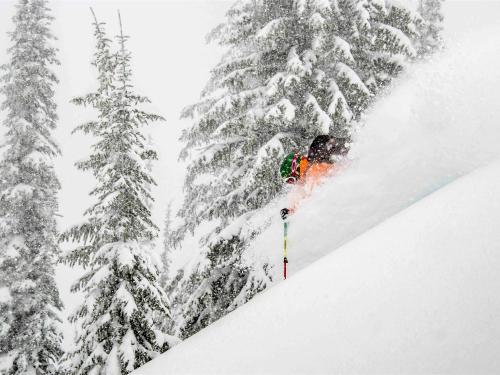 This blog is also available in Dutch, click here.
This November their Nelson / Whitewater / Logden Lodge articles will also be published in "White" (Netherlands) "Wintersportgids" (Belgium) and "In the Snow" (UK).
"Out of all of the places we have skied around the world, we have never felt so proud to be a skier as we do here: East, west, Nelson best!"