Early Bird Special
An 8% Discount on your entire stay, starting December 8th!
When? 8/12 - 19/12.
Why? To be the first one out when Resorts open their doors.
OCTOBER 5, 2016 • PACKAGES & SPECIALS
We figured, you might be as eager to hit the slopes as we are, so we decided to throw in a little incentive to enjoy the mountains just when the High Season starts on Thursday, December 8th.
Why then? On December 9th, Whitewater Ski Resort is planning to open her slopes and Red Mountain on December 10th, so you can be among those who tracks lines at these resorts first… As Logden Lodge is the closest hotel accommodation to WH2O and a just 50 min drive from RED, you couldn't be in a better spot.
Why an Early Bird Special this year? During the run up to our previous two Winter Seasons we noticed a lot of thought is put into "shall-we-or-shall-we-not" press that "book now" button and commit to a reservation this early in the ski season. After all, a Winter holiday is all about enjoying that wonderful powder and if there is anything no-one can control... it is the weather. Located in the Snow Valley we are as snow-sure as it can get, but still, we just can not promise a full 100% mother nature follows through. As we are now approaching our 3rd Winter Season we decided to share with you our motto "Living the Nature of Things": whatever nature gives this Winter; just live it & enjoy it, it is what it is!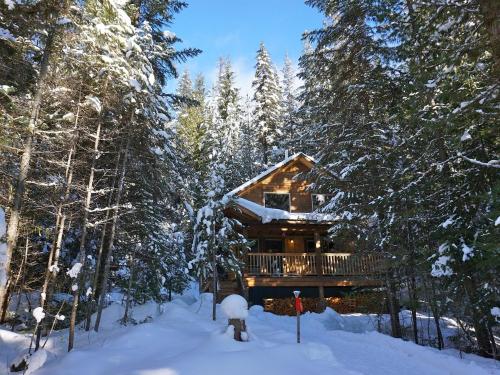 The small print:
- Period: Thursday, December 8th until Monday December 19th, 2016.
- Discount applies to accommodation only.
- No cancellation possible; because everyone in the Kootenays is already praying to the snow gods.
- Minimum stay 2 nights, just to ensure a full day skiing.
- Special can not be combined with any other specials, promotions or discounts.