Let It Snow!
56 cm of accumulated Snow @ Whitewater Ski Resort
OCTOBER 18, 2016 • NEWS LOGDEN LODGE
10 Days ago it started; 10 cm of snow on top of the Glory Ridge Chair at nearby Whitewater Ski Resort.
Two days ago it was snowing at the base and 22 cm of snow accumulated on top of the Summit.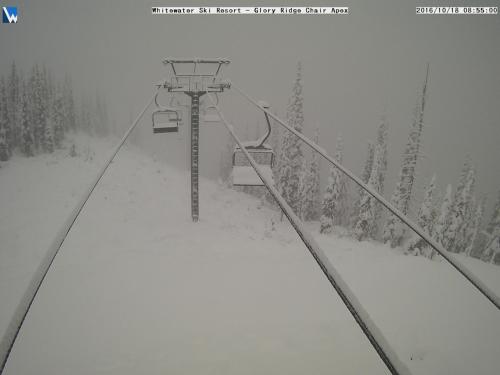 ~~~~~~~~~~~~
Where is Lodgen Lodge? Whitewater Ski Resort and Logden Lodge are both located in, what the locals call, the "Snow Valley". Not only are we surrounded by acres and acres of backcountry terrain free to explore, we are also the closest hotel accomodation to this amazing Ski Resort.