Photo courtesy of Whitewater Ski Resort, taken 16 november 2015
"BC Canada Has The Most Snow in North America"
"British Columbia is leading the pack in terms of snowfall"
NOVEMBER 18, 2015 • AREA ARTICLE
As last year was an unusual mild winter, the million dollar question for every snow fan is; How will the now be this year. Cautiously we are telling our guests that here in BC the amount of snowfall is looking pretty good. As of this morning that is clearly an understatement, because British Columbia has "The Most Snow Fall in North America". Pretty amazing really...
Click on the articles "British Columbia is Winning!!" and "British Columbia, Canada ski resorts have gotten the most snow of any ski resorts in North America" to enjoy the beautiful photo's.
But did you know that last year nearby Whitewater Ski Resort was holding the "title of the largest settled snow pack in Western North America? So The Seattle Times sent ski fan's our way "Desperately seeking powder snow? Go north and east" (Feb. 2015) then too. Our blogtells you all about it.
Today's update at 12PM according to snowseekers.ca is 25 cm in the last 24 hours which makes the total snowfall so far 223 cm.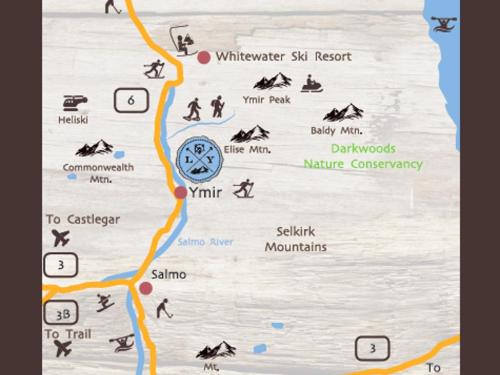 You might wonder why we at Logden Lodge have snow when, Nelson - only 20 km up the road - still looks like it is still Fall. Our Lodge is uniquely located in the valley, as is Whitewater Ski Resort, where it is always cooler, sunnier, and we are treated to more snow.