The Snow Has Arrived.
25 centimetres of powder, and the snow just keeps falling.
NOVEMBER 17, 2015 • NEWS LOGDEN LODGE • BY ISABELLE HERZIG
Yesterday morning I went for a beautiful long walk by the river, the water was rushing, overflowing from the rains of the last week, the paths were puddles and the air smelt of pine needles and fresh fallen leaves. This morning, I woke up to winter. 25 centimetres of powder, and the snow just keeps falling. That's how winter arrives here in the Kootenays. Every house was alive with the anticipation of the first ski turns of the year and many locals called in sick to work today to head up the mountains. Children were begging to miss school, and parents were obliging. The snow season has officially begun.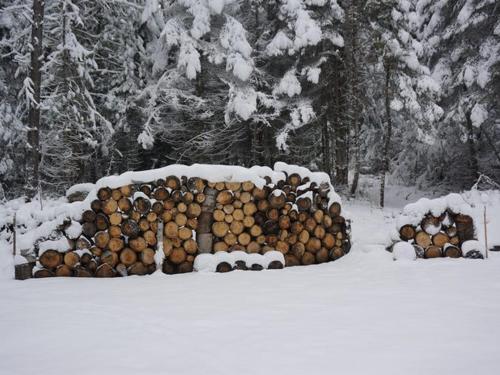 We at Logden Lodge are coming into our third winter here in Ymir and we are still stunned by the beauty of the snow and how quickly winter arrives. The locals come alive and the energy in the Kootenays is inspiring and infectious.
Our Lodge is ready for our second winterseason and we are planning great things for this snowy season.
Check out our Explore pages for all that Ymir has to offer the snow enthusiasts, or contact us and we will be happy to make your stay in the Kootenays a snow filled adventure.
Isabelle is our retreat facilitator and longtime resident of Ymir. She shares her knowledge and experiences writing blogs for Logden Lodge on the area only the locals know. Get inspired for the winter with her blogs "How to Beat the Traffic to Whitewater Ski Resort." and "Winter Bliss while waiting for fresh powder." and her other articles about our area here.