MARCH 8, 2015 • NEWS LOGDEN LODGE
That's the million dollar question for all of us and naturally also for potential guests. Even today we got the question and luckily we can answer "we still have about 40 cm of snow and blue skies".
It has been an unusual mild winter in Western Canada. Everywhere. Last night, enjoying an invitation from guests for a glass of wine in their cabin, we heard even Fernie, one of the most snow secure ski resorts in the Canadian Rockies, is lacking the amount of snow they are used to. We were amazed… And it is only a mere 2 ½ hours drive away.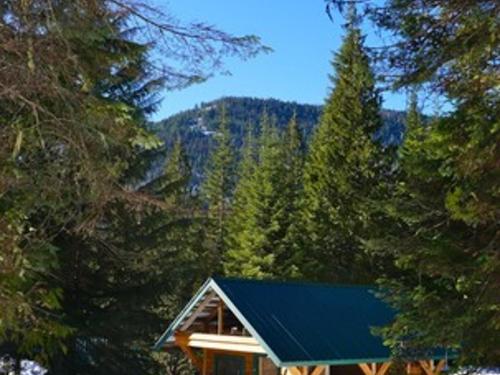 As most Ski Resorts in Canada encounter the problem of having snow at the top of the mountain but not below, which makes down skiing a huge problem. Our nearby Ski Resorts do not. Red Mountain Ski Resort's mountains are still covered from top to bottom. Whitewater Ski Resort was holding "title of the largest settled snow pack in Western North America" only 3 weeks ago and "will remain open until their closing date of April 6th".
You might wonder why we still have snow when, for example, Nelson - only 20 km up the road - looks like early spring has arrived. Our Lodge is uniquely located in the valley (as is Whitewater Ski Resort) where it is always cooler, sunnier, and we are treated to more snow.
At Logden Lodge we are not "Shaking off those winter blues", we still are in winter.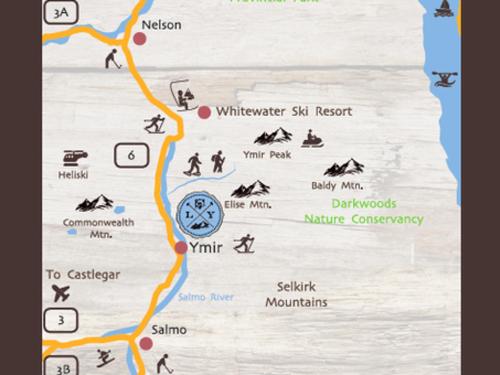 Logden Lodge is the closest accommodation to Whitewater Ski Resort, the area's still hidden treasure, and at its turnoff, Nelson Nordic Ski Club with over 25 kilometers of trails rated beginner to expert with lights for night skiing. To the South-West RED Mountain Resort in Rossland, 4200 skiable acres is just one of its impressive numbers, is a mere 40 minutes away.


"Desperately seeking powder snow? Go north and east" - The Seattle Times, Feb. 2015