29 cm of Snow Overnight.
JANUARY 5, 2015 • NEWS LOGDEN LODGE
Overnight 29 cm fell on top of the snow that was already here, during the day it kept snowing lightly & steadily...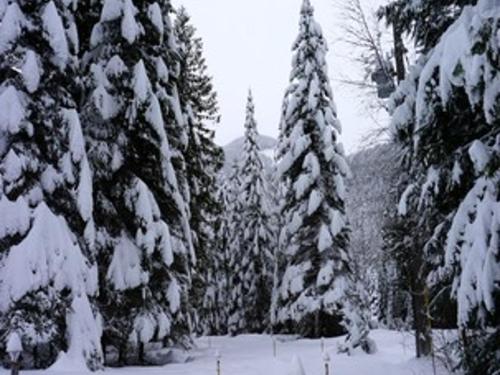 As forecasted, this morning there was a lot of fresh fluffy snow on the ground and sticking to the trees. Having our coffee on the porch we enjoyed this unspoiled picturesque scenery for a while. It was when we walked off the porch into the snow we experienced how much it actually was!
Today we had another approx. 7 cm of snow. After tomorrow the sun should be out for the rest of the week, either peaking through the clouds or clear shining.
Winter Alerts are in effect though. Please check the weather forecast.
Enjoy this winter wonderland, but be careful out there.