Mother's Day is Special.
APRIL 15, 2015 • PACKAGES & SPECIALS
Somehow, our mothers are just special. She gives birth to us, raises us, teaches us, feeds us, listens to us, is there when we need her, 24/7, until she is sure we are ready to face the world. So go beyond the usual chocolates and flowers this year and treat your mother to a relaxing luxury escape from her daily routine at Logden Lodge. Just because you can, she deserves it.
Special includes: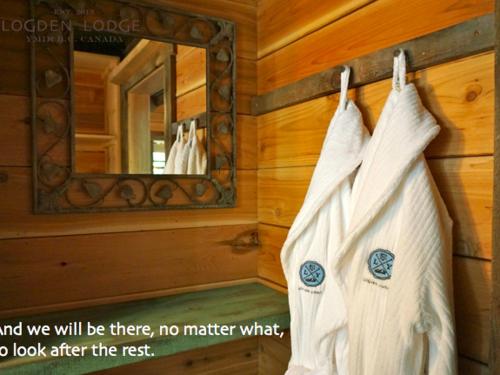 Overnight stay in Logden Lodge fully equipped luxury mountain cabin (sleeps 4)
Late check out time - 1pm, so no rush to pack the day you depart
Complimentary soothing organic local bath salts
Logden's complimentary Nightcup
and special requests to make this day a memorable one for your mother.
Rate from $195 per night
This Special is valid on May 9 and May 10, 2015. All specials are exclusive of taxes, based on double occupancy and subject to change and availability.